Nalta Explores SxSW - A day in a life
transformation
mrt 15, 2019
In Nalta Explores 'a Day in a Life' I report about the flow of events during 24 hours of SxSW 2019. Starting my exploration at the Google B8ta mobile home, showcasing smart home technology, I met Lilly. A lovely and very smart little girl. She gave such an insightful answer to the question why Smart Homes are important.

Her mother asked me if I would like to interview Jeff Sandman. Jeff is the producer of a new feature film about the Saxon Pub. This pub, started in 1990, is the most famous bar in Austin to listen to and watch live music. At least 22.000 musical performances have been hosted since it was founded.
Before heading to the Hilton I had lunch with the Castro sisters. Two LA based Mexican film producers. I met Constanza and Domenica the night before at the Dell Experience where we talked about the importance of video. Their company 271 pictures is specialised in short story telling clips. Very creative and very into the world of video we are exploring with Nalta.

At 5 o'clock I met Jeff and the crew at the Hilton pressroom where I interviewed him. They had been working for 4 years on their project. During those years they generated an enormous amount of video material. I asked how he was able to extract the right shots from this big data pile of content. No surprise he used technology including speech to text and smart searching.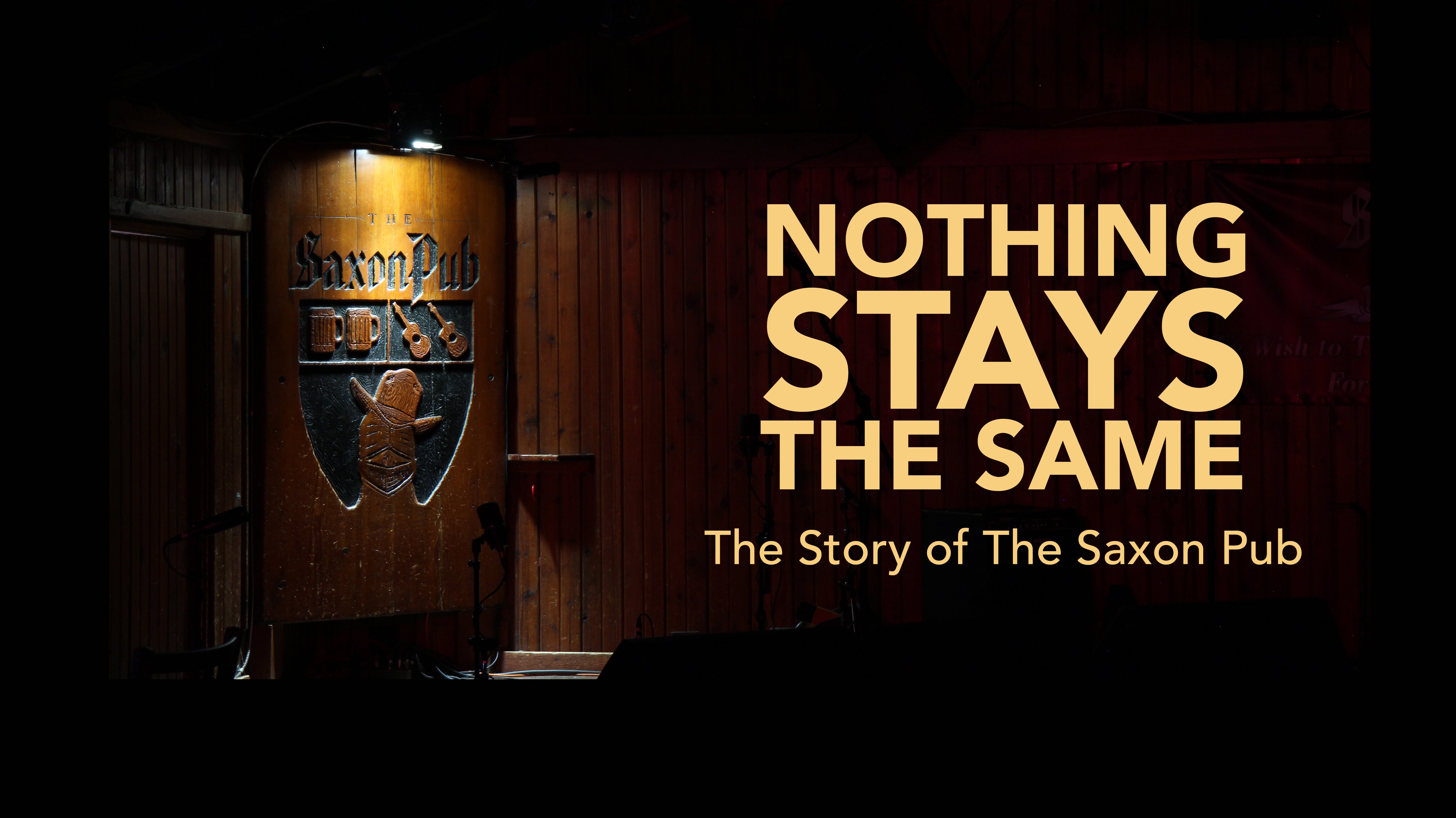 After the interview they invited me to attend next day's premiere at the Paramount Theater. What an amazing invitation and what a perfect example of the natural, no scheduling, flow of SxSW.
So Wednesday 12:00 we were part of a wild local crowd enjoying the documentary of their Saxon Pub. The movie tells the story of the pub in an ever changing and expanding Austin. Will the soul of the city, its driving musical force, survive in a world of economic growth? Austin is becoming one of the most important technology hubs in the world, so cost of living are ever increasing. Not an ecosystem where badly paid musicians strive. It is a beautiful story of transformation with a very happy ending (spoiler alert).

After we watched the movie, Ron, Hans and I, lefties of the trade mission, went to the Saxon Pub to watch it with our own eyes. To our joy the crew of the film was there, including some of the featured artists.

What an amazing 24 hours that started at the B8TA Smart Home and ended at the world famous Austin music Saxon Pub. I met so many great people and heard so many great stories.

SxSW gave me new perspectives on what's going on in the world, perspectives on my daily job as a business owner and marketeer and perspectives on what is possibly our future. SxSW is a beacon in a world of transformation that I would advice everyone with curiosity to attend.

B8ta
271 Pictures
The Saxon Pub
Nothing Stays The Same: The story of The Saxon Pub
Try Me, Mobley