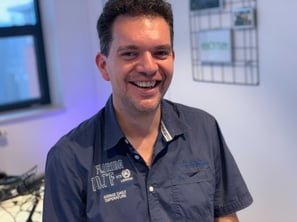 Technical Sales Consultant
Anton Tijdens
I am professional in:
IT Transformation and IT Security


About me:
I've been a part of the Nalta - Dell Services team for almost 10 years, helping Dell's EMC solution architects and EMC services sales with pre-sales support. Our goal is to help end users with the entire project lifecycle, from pre-installation to maintenance support tailored to their unique needs and requirements. Working with specialists, both from Dell EMC and Nalta, and combining their input and experiences to make interactive customer sessions is exciting and gives me a lot of energy. The best part of the job, though, is seeing consultants implement the resulting vision, and witnessing the appreciation of the customer after we've successfully delivered the project.