Saturday March 10th
11:00am - 12:00pm Official Opening SxSW - Key Note Michael Dell (CEO): When Healthcare goes high tech', Ballroom D.


3:30pm – 5:00pm Dell Policy Hack, Dell Experience Center
Join Dell for an interactive hack-a-thon that tasks teams of policymakers, entrepreneurs, venture capitalists and students, along with a "coach", to design solutions to policy challenges faced by entrepreneurs running growing businesses. Following the hack, the teams will have five minutes to pitch their idea to a panel of experts including members of Congress as well as the wider audience attending the event. Then, the audience – you – will vote for the winning solution. The winning team will receive a Dell product and commitment from Dell to further develop the proposal.


6:00pm - 10:00pm Trailblazers, Dell Experience Center
Walter Isaacson, president and CEO of the Aspen Institute. Dell Experience Center Walter Isaacson is the former Chairman and CEO of Cable News Network (CNN) and Managing Editor of Time. Has written biographies of Leonardo da Vinci, Steve Jobs, Benjamin Franklin, Albert Einstein, and Henry Kissinger.
Sunday March 11th

1:00pm - 3:30pm Dell Experience Center – 'Women funding women, Dolphin Tank'
3:30pm - 5:00pm - Dell Experience Center:
'Smart Cities' &
Matchmaking: Startups meet Dell EMC Customers and Ecosystem
Marius Haas, President & Chief Commercial Officer Dell EMC
Patricia Florissi, VP & Global CTO Dell EMC,
Michael J. Morton CTO Dell Boomi


8:00pm -11:00pm - Executive dinner (invite only)
With Constantijn Van Oranje, special Envoy Startup Delta and Marius Haas President & Chief Commercial Officer Dell EMC
Monday March 12th
9:00am - 12:00am Visit Michael Dell Hospital Austin
12:00am -1:00pm Lunch at the Dell Executive Briefing Center Round Rock
1:00pm – 1:30pm 'Realizing 2030: The Next Era of Human-Machine Partnerships'
1:30pm – 2:15pm 'Internet of Things'
2:15pm – 3:00pm 'Augmented Reality / Virtual Reality'
17:00pm Opening New Dutch Wave House - Sponsored by Dell EMC / Nalta / CM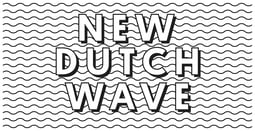 20:00pm SxSW After Party
Tuesday March 13th
9:00pm Smart City program with Bram Reinders or Visit the expo
Wednesday March 14th
VIP Trip to NASA